He should invest in a lock…
Yeah, we pranked his room again while he was out. It's a good thing Demontague is a patient guy or else he might end up rigging his room with electrodes on his doorknob or something. It might seem a bit malicious to do this kind of thing, but we assure you that at Hen Da Ne, all pranks conducted are free trade and organically grown.


The puzzle adds a lot, I feel.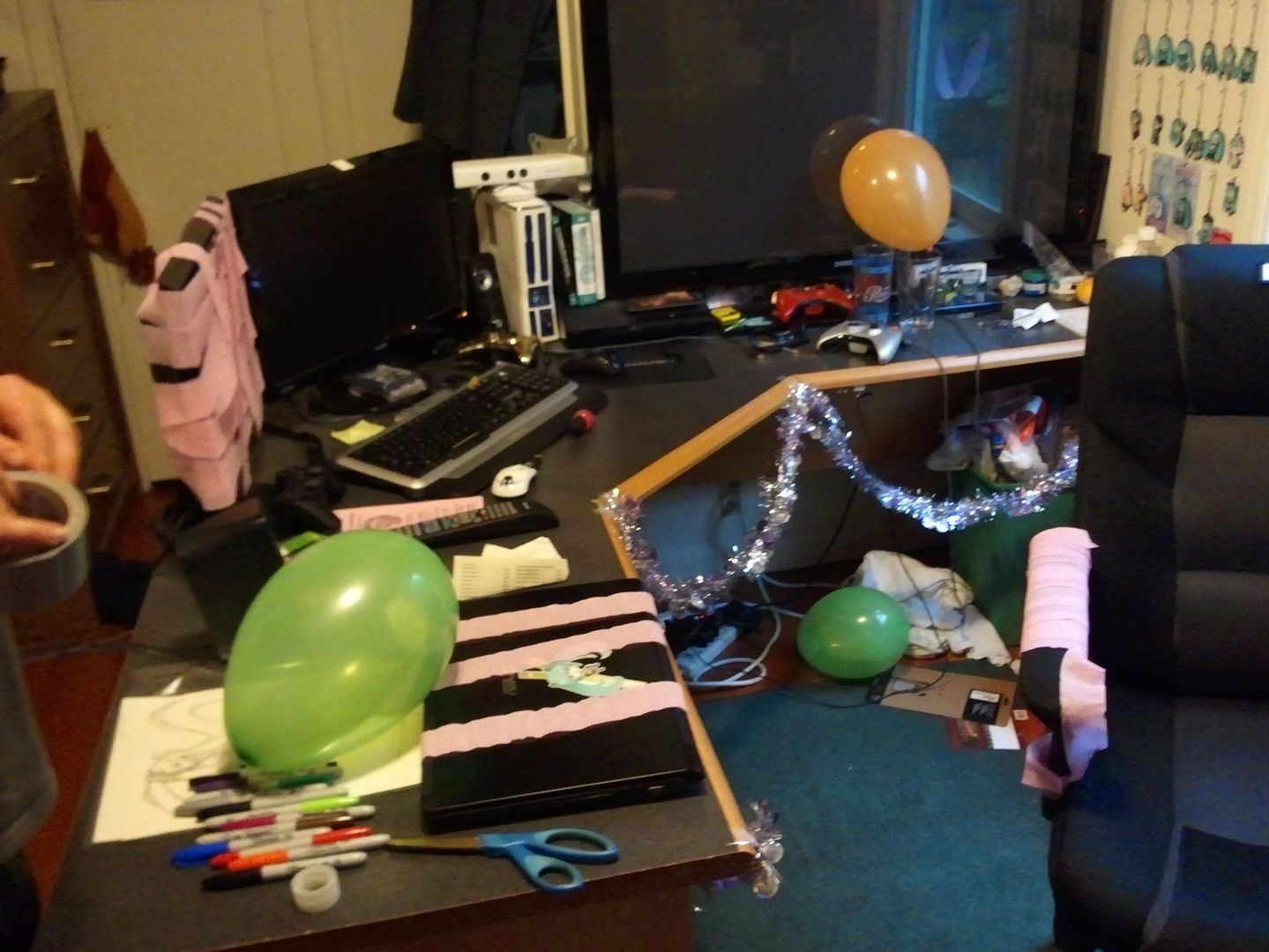 The monitor wrap was his roomate's idea, not mine.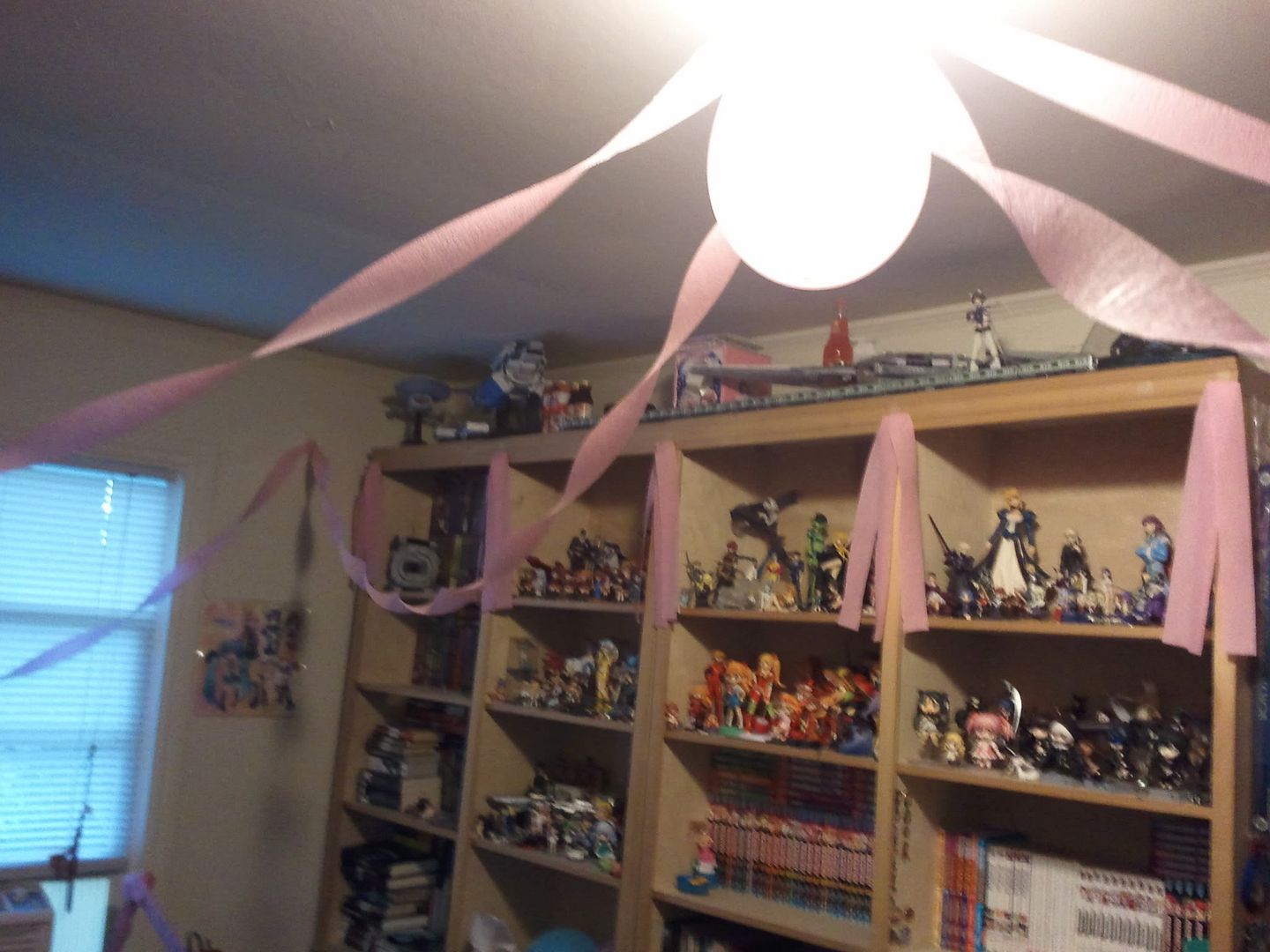 "It's like a six year old exploded into party favors." - Roomate