A (Not) Very Hen Da Ne April Fools!
April Fool's isn't something we do much at Hen da ne!, especially since we're usually catching up with what everyone else is doing. However, this year I decided to do something on my own. While I didn't have a good idea for the website, I did have a good idea for my coworker, Jordan. As of this writing, he's currently in Belgium at the Made In Asia convention. Which means there's nothing stopping me from doing horrible things to his room at his expense.

So I drove to his place, said hi to his roomates, and had them assist me in the endeavor.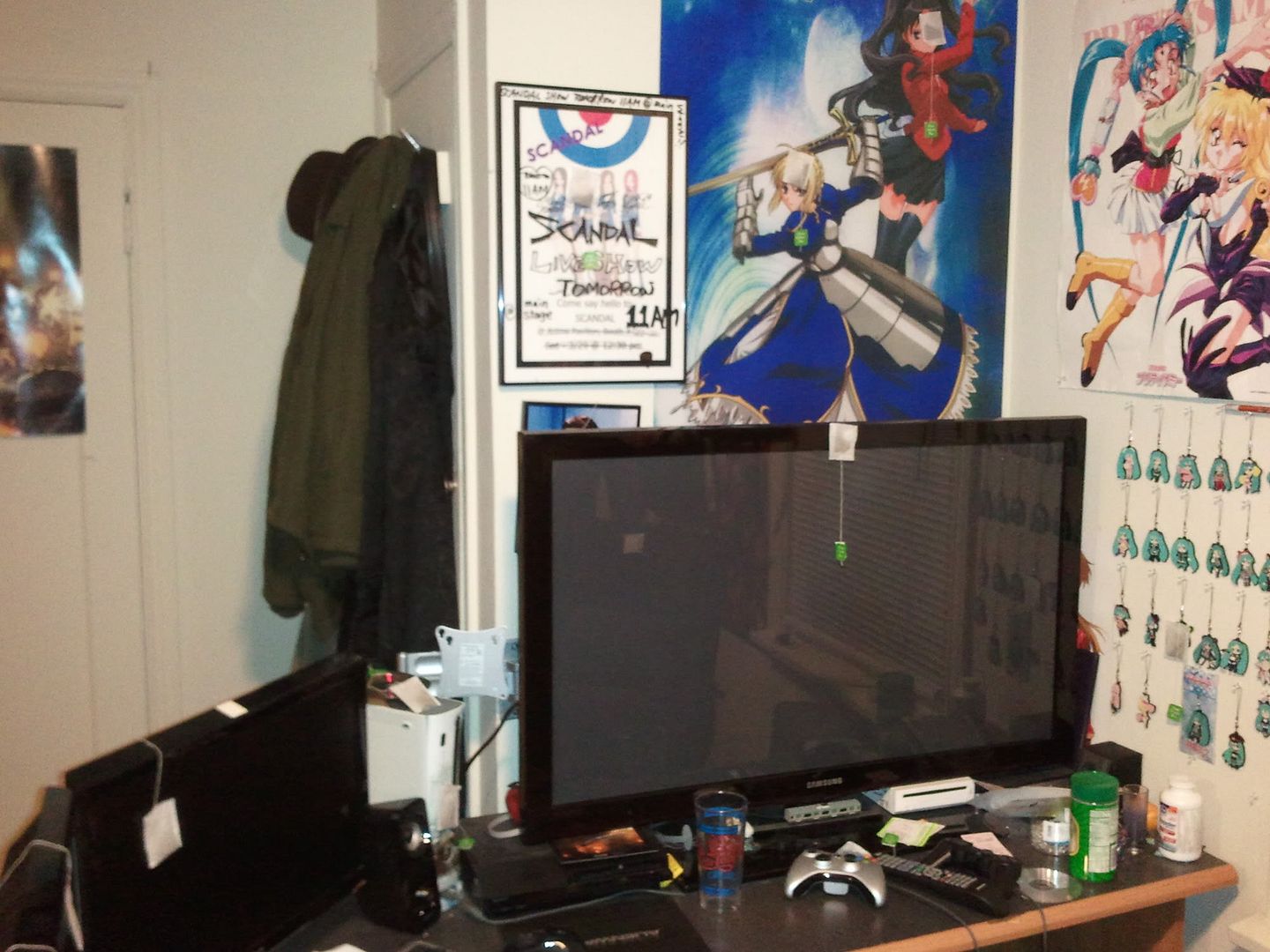 We first started with his workstation, since teabagging the items he used every day seemed like a step in the right direction.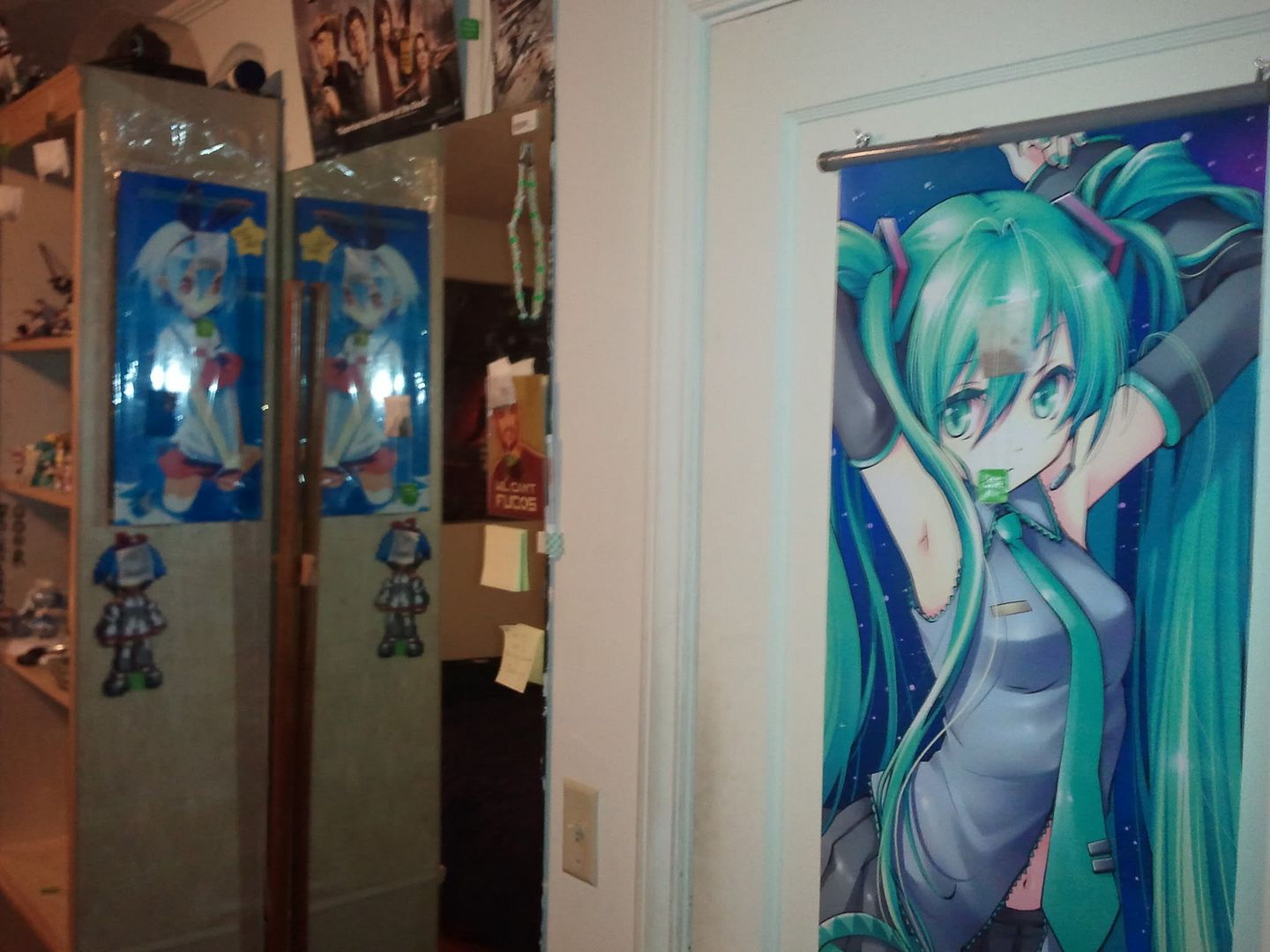 Then came the things around his workstation.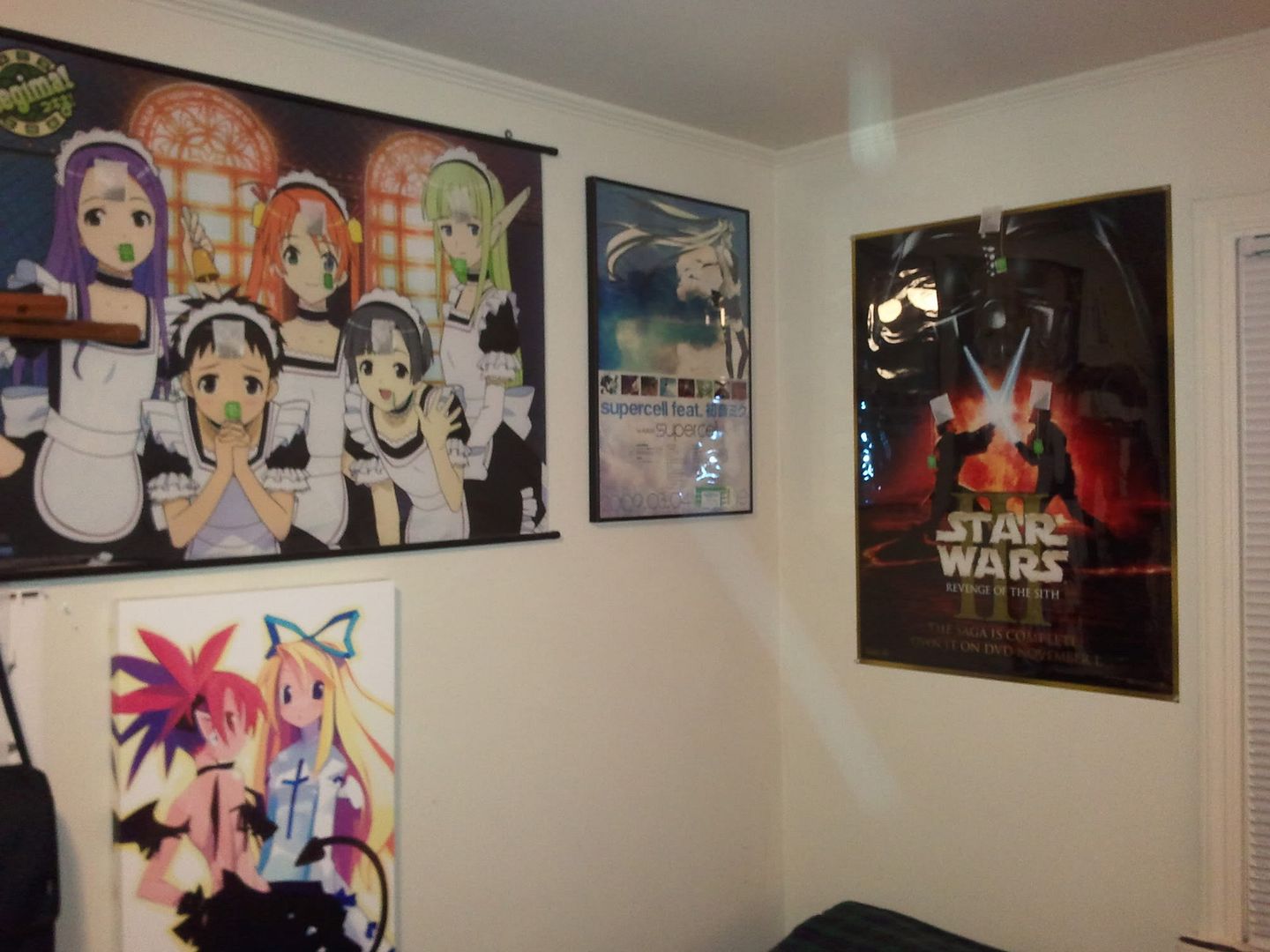 Teabagging the things over his bed.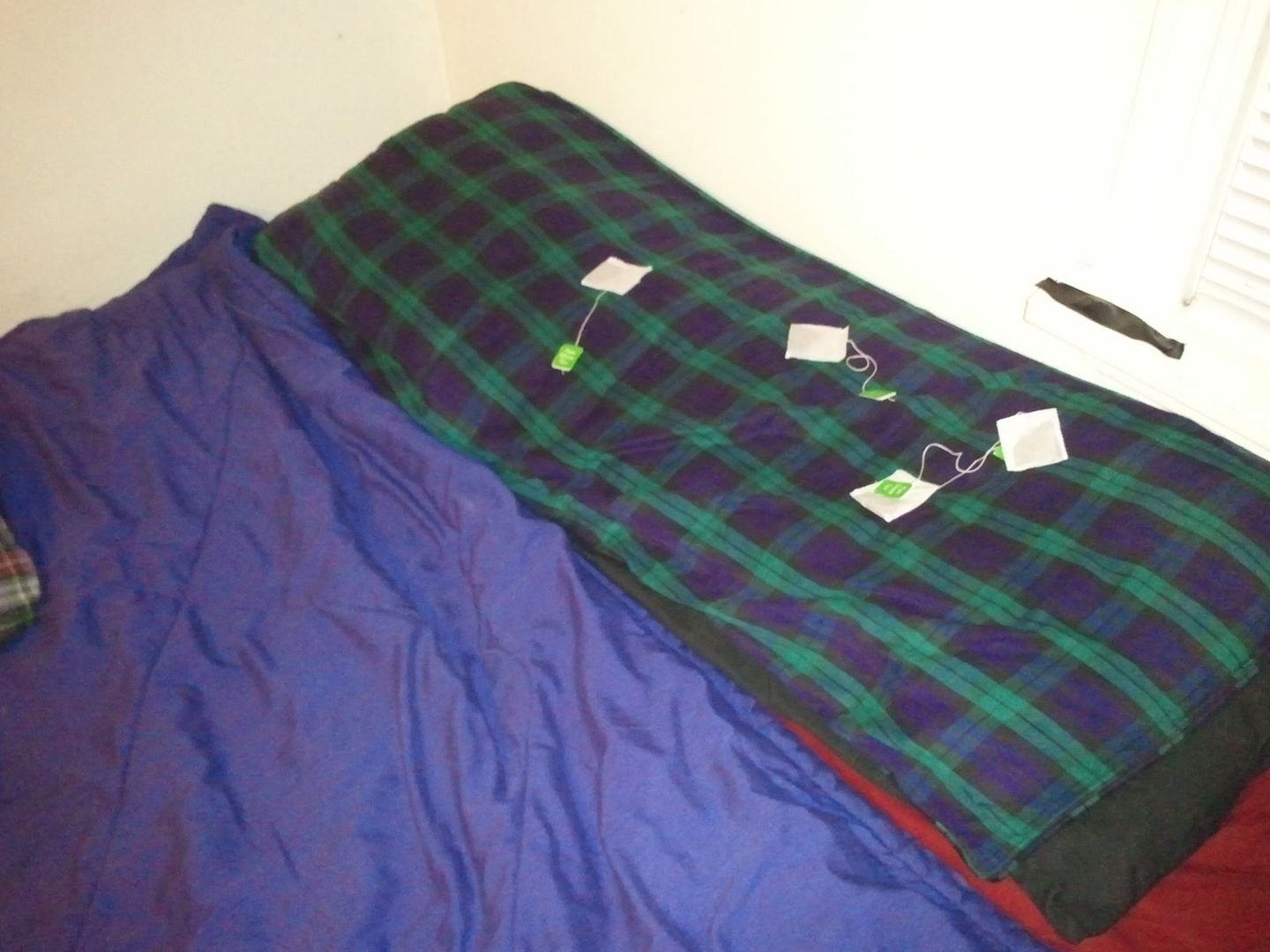 Then we teabagged his bed, since well, it was there.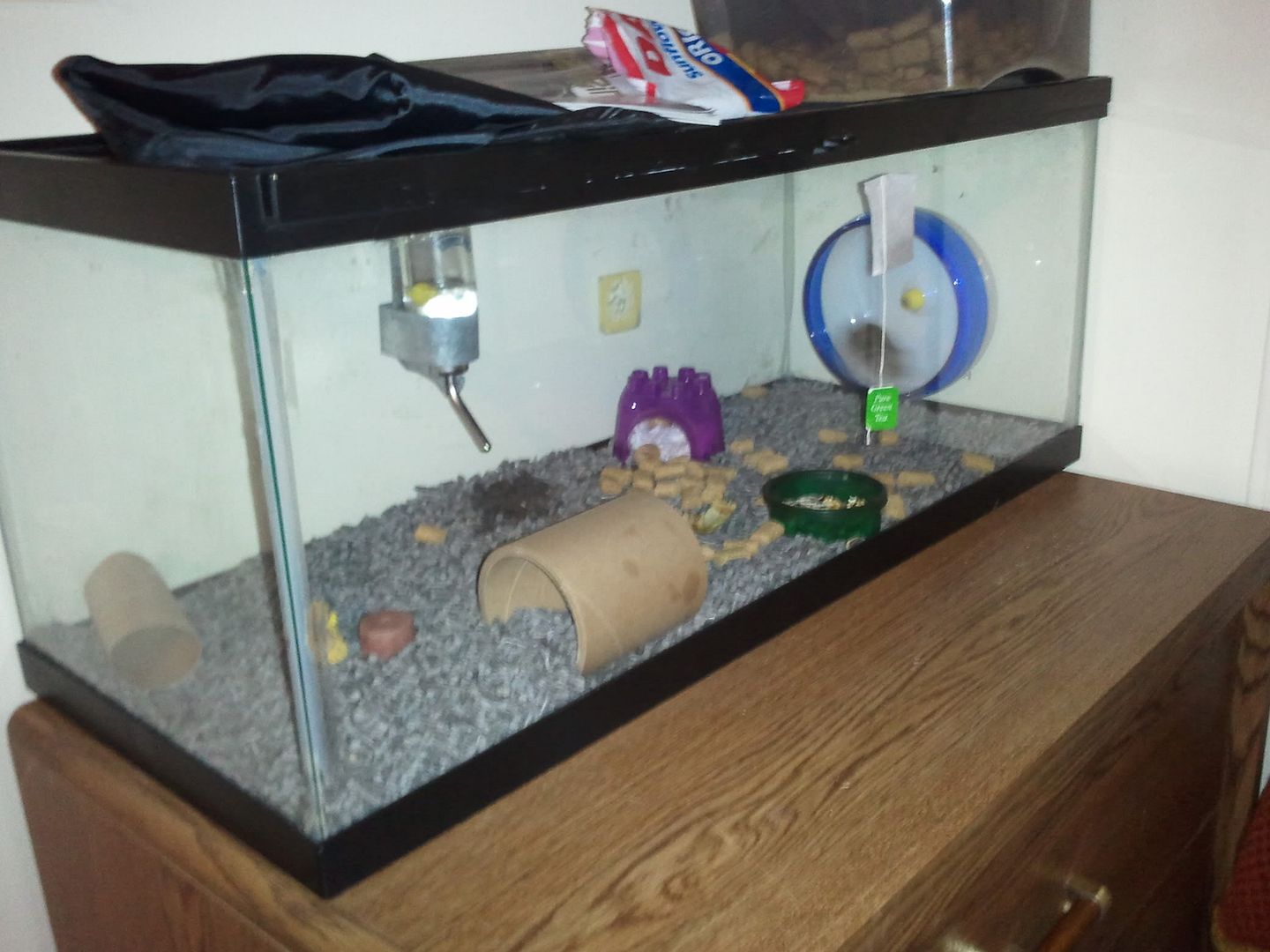 "Even the animals?" "Especially the animals."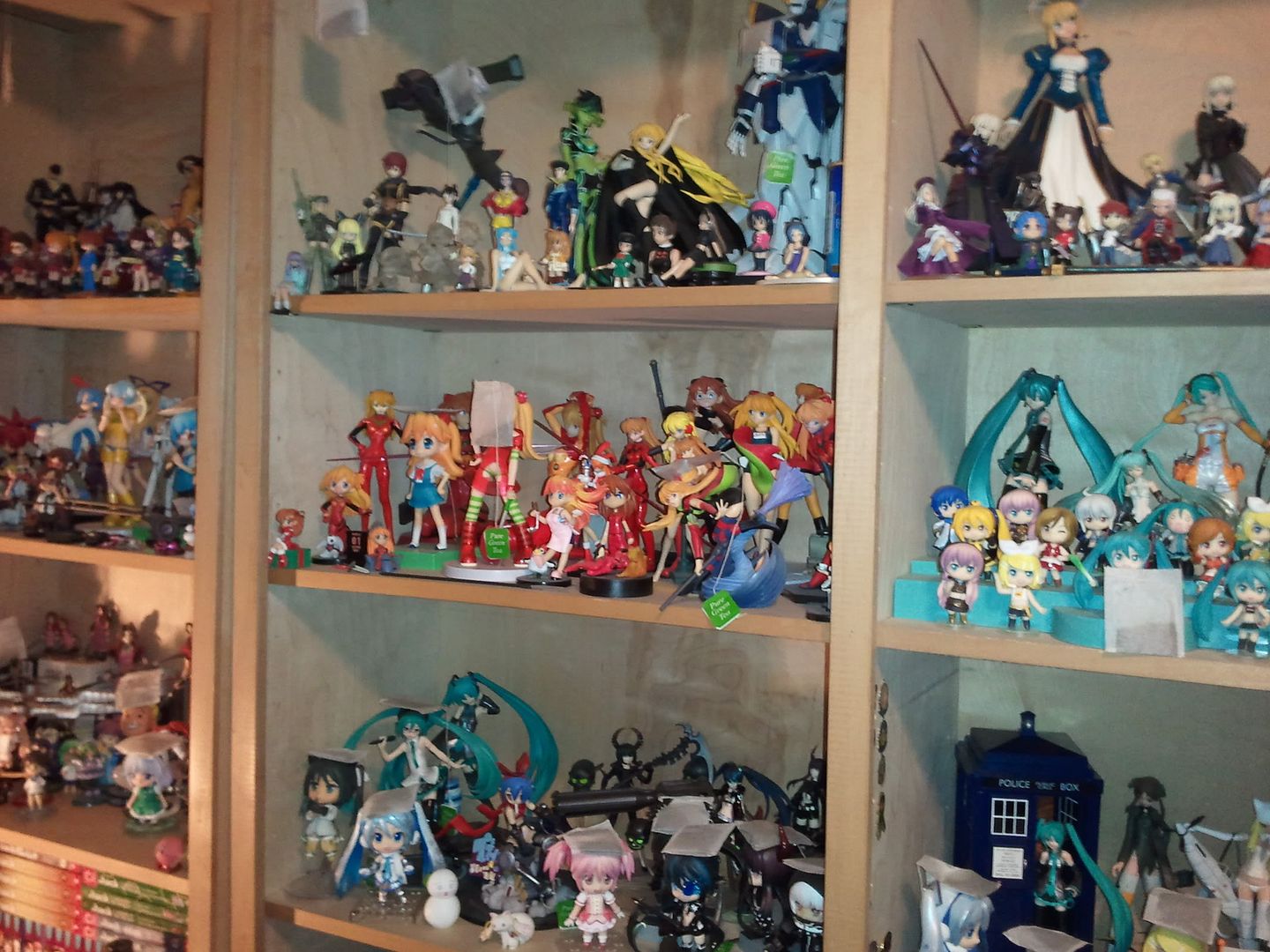 And then the biggest task, his large collection of figurines.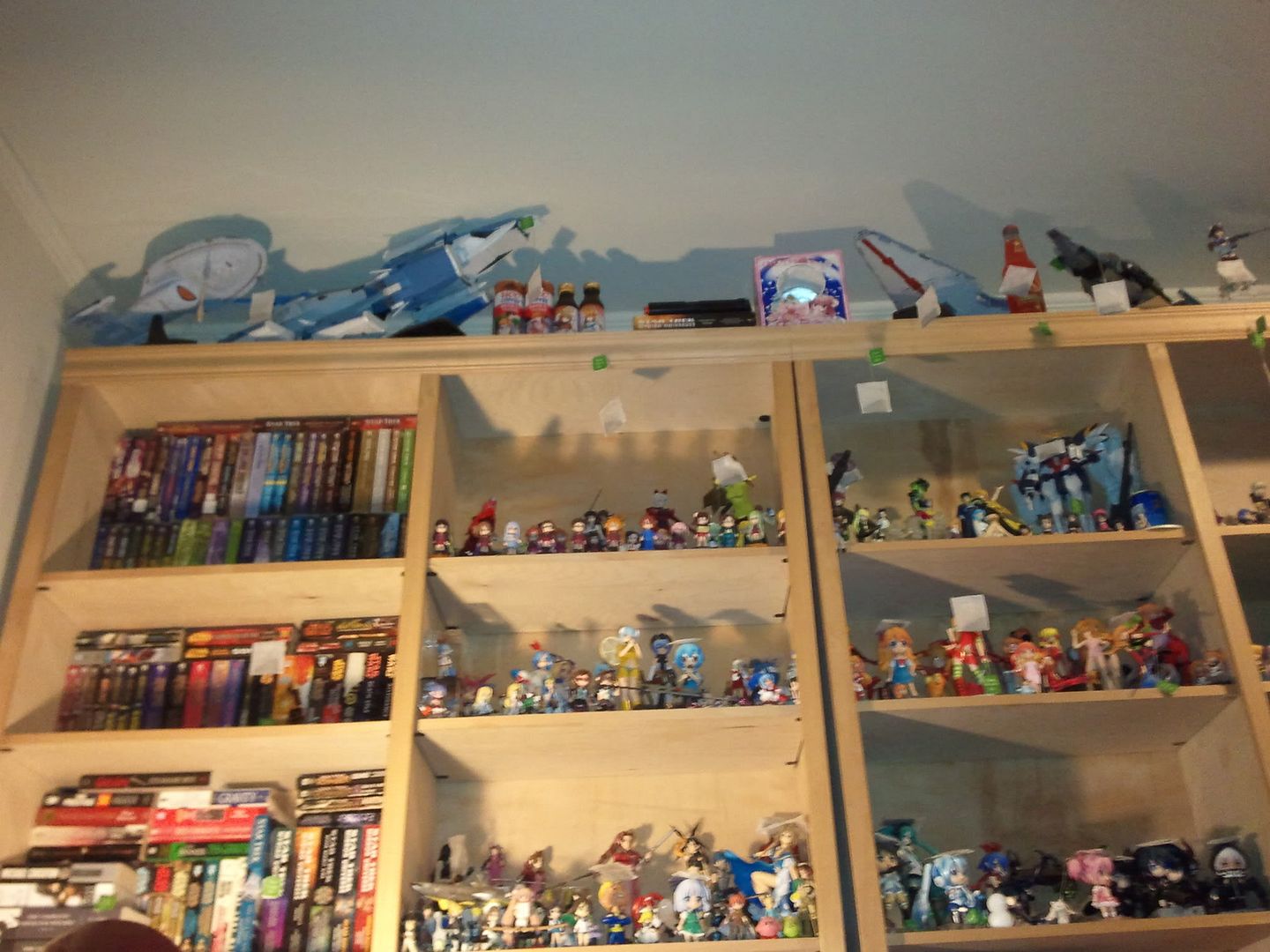 All told this took quite a bit of time, as well as a dollar and eight cents worth of tea. I should've sprung for a second pack of two hundred though, as there was plenty more things to run our linen sacks all over.

So Jordan, I hope Made in Asia worked out for you! You've got some fun times waiting for you when you come back, and I'll see you at Sakura-con!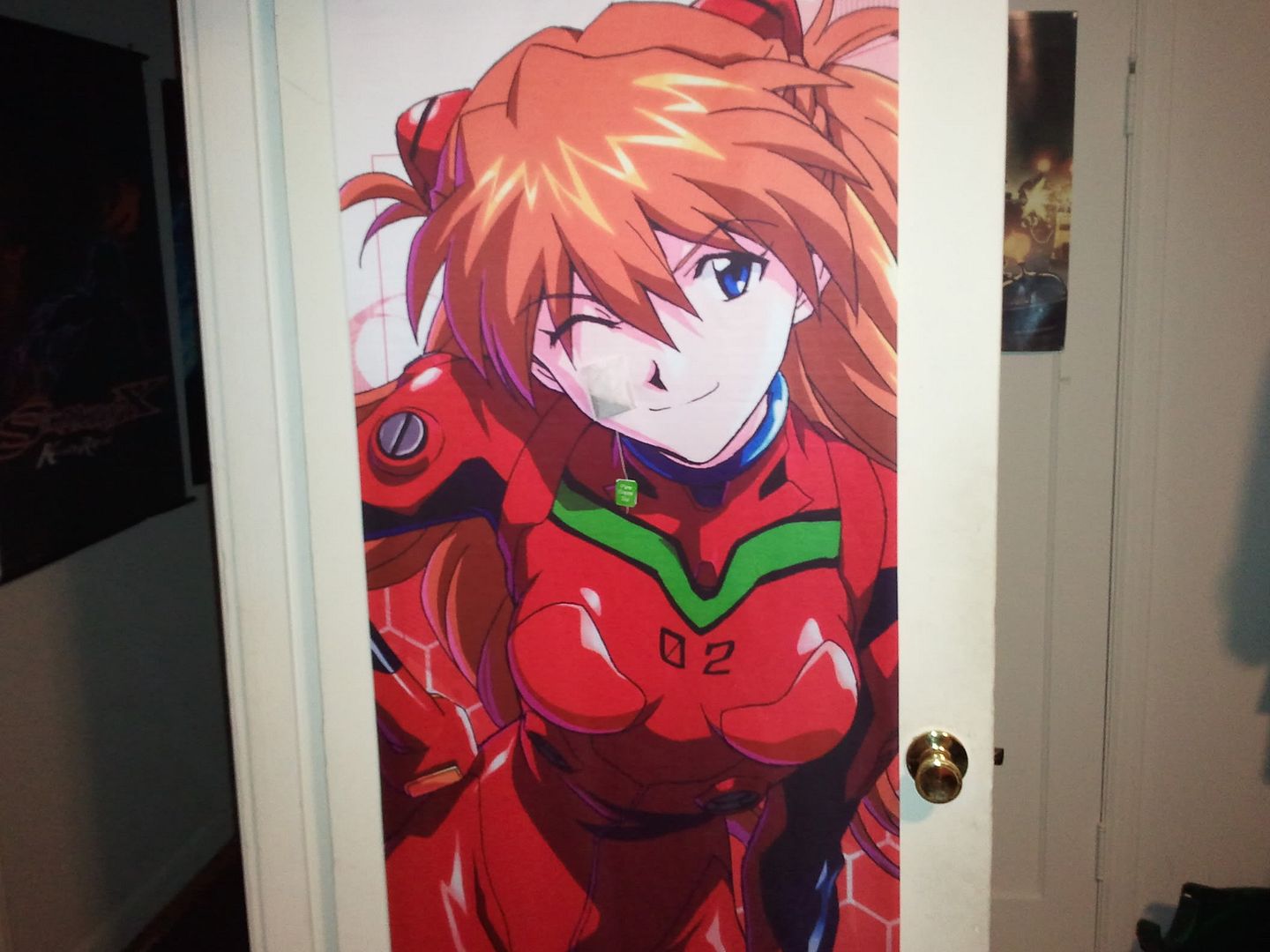 Ooh, almost missed this one. Pegged her on the cheek for trying to hide.